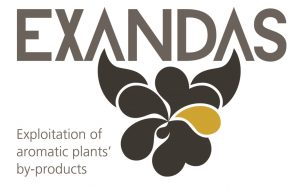 The first meeting of the research program under the distinct title "EXANDAS" of the Marie Sklodowska Curie Actions (MSCA) program successfully took place on 21-22 April 2017. The program aims to exploit the aromatic plants' by-products, Chios Mastic included, for the purpose of developing novel pharmaceutical products.
The program's coordinator is Assistant Prof. N. Aligiannis, Department of Pharmacognosy & Chemistry of Natural Products, Faculty of Pharmacy University of Athens (Head, Prof. Skaltsounis).
Participants to the program are academic institutions from different countries, such as the "Universite Paris Descartes" from France, the "Institute of Organic Chemistry with Centre of Phytochemistry" from Bulgaria, a number of Tunisian, Moroccan and Algerian Academic Centers, as well as private companies from Bulgaria and France. The pharmaceutical company IASIS PHARMA and the Chios Mastic Growers Association comprise the Greek participation. The project's results are expected to be announced in the summer of 2020.
This midterm meeting took place at the conference hall of Athens' University History Museum, in Plaka, Athens. During the two-day event, several subjects concerning the project's development were discussed, with the active participation of both the program's coordinator and the representatives of the academic institutions and private enterprises including, the responsible E.U. delegation.
Furthermore, a workshop was organized, under the title: "Aromatic plants and plants used in medicine in the Mediterranean region: Past, Present, Future", with distinguished speakers from the field of Pharmacognosy.
IASIS PHARMA actively participates in the program Horizon 2020 which is the financial arm of EU for Research and Innovation. The program will cover the period 2014-2020, with a budget of approximately 80 billion Euros.
ACKNOWLEDGMENT: "This project has received funding from the European Union's H2020-MSCA-RISE-2015 under grant agreement No 691247".