For the extremely demanding pharmaceutical form of effervescent tablets, IASIS PHARMA chooses IMA technology, to combine top of the line quality with very high production capacity.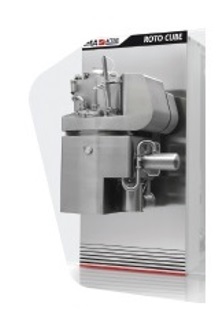 IASIS PHARMA brand new pharma grade effervescent manufacturing facility is part of its second, 45.000m2 manufacturing site that became operational in 2019, in Koropi, Athens. The effervescent manufacturing facility is a state-of-the-art unit, following anti-explosive specifications and using brand new, EU made machinery and equipment, capable of producing both tube filling and strip/blister presentations.
The facility operates under the strictest cGMPs and GLPs, combining efficiency with flexibility in production. It is supported with sophisticated IT systems, ensuring the data integrity of every single process and full compliance to the highest quality criteria.
Based in Italy, IMA is a world leader in the design and manufacturing of automated machines for the processing and packaging of pharmaceutical and other product categories. IMA's collaboration with IASIS PHARMA, raises the qualitive and quantitative standards in effervescent tablets' production, making IASIS PHARMA manufacturing facilities in Koropi, Athens, one of the top, state-of-the art, high-quality facilities in Europe.
In July 2020, a case history on the choice of IMA technology by IASIS PHARMA to equip its new pharma grade effervescent unit was published in European Pharmaceutical Magazine. The particular journal is recognized as one of the main and most credible sources of information globally, for top-of-the-line pharmaceutical manufacturers, academic & technological institutions, R&D centers, that operate within the pharmaceutical industry.
You can find the relevant publication in the following slides: